Office / Den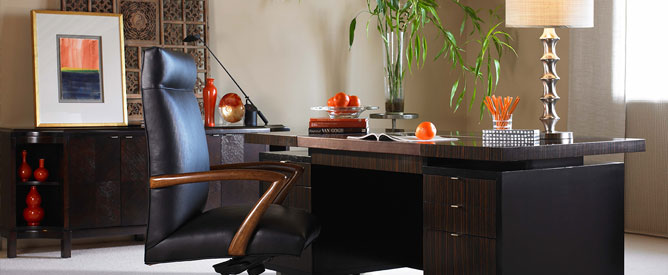 Whether you are writing a novel or balancing the monthly checkbook your office furniture should be the perfect blend of comfort, style, and function. Our collection of office chairs fit any style and are the epitome of comfort. So sit back and relax… work can wait a few minutes.
Please note that these products represent a sample of top-selling items.
To shop our full line of more than 400 name-brand manufacturers, please contact a Design Consultant.