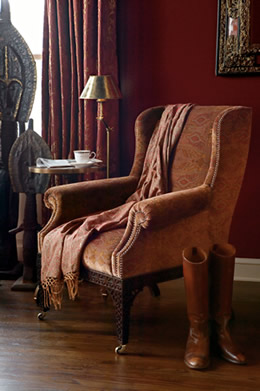 With all the manufacturers, fabrics, sizes and combinations available, furniture shopping can be overwhelming.
We're here to help. The Shops at Carolina Furniture of Williamsburg has award-winning ASID accredited designers ready to create the space you've always dreamed of. Whether you're near or far, we can accommodate your needs and tastes through home or office visits, and even remotely using digital pictures, video and web cams.
Our Designers: Your Look
Let our creative, knowledgeable staff show you how rewarding it can be to work with a trained professional and design a look that is uniquely yours. From drapes and upholstery to space planning and lighting, we'll help you get the right pieces the first time with our expert sense of color, balance and proportion.
Call (757) 565-3000 right now for a design consultation. Help is closer than you think.