Dining Room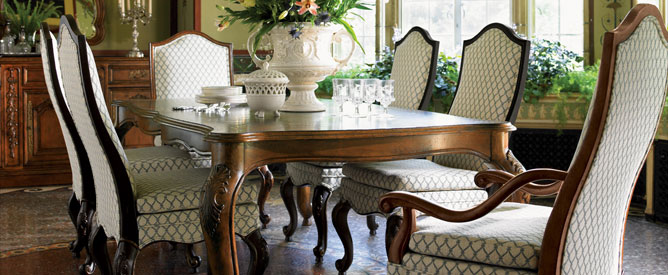 Food is a big part of our lives, we eat 3 meals a day 7 days a week 365 days a year. That's more than a thousand meals… The dining room should make those meals enjoyable, comfortable, and as luxurious as possible. Our collection of tables, chairs make that possible no matter the style you choose.
Please note that these products represent a sample of top-selling items.
To shop our full line of more than 400 name-brand manufacturers, please contact a Design Consultant.