Coastal / Casual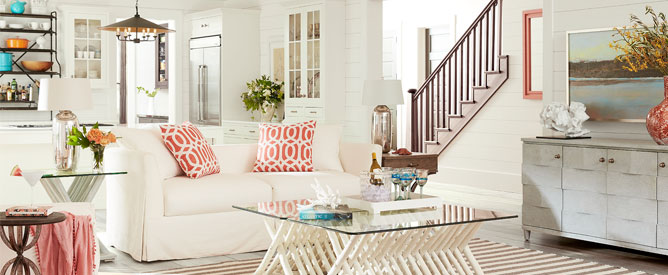 Coastal life is comfortable, relaxed, and worry-free and the Coastal style is reminiscent of those attitudes. Furniture in this style is crafted from durable, simple, and natural textiles, and are casually arranged to maximize comfort. You'll find clear blues, sea greens, tans, and creamy whites coloring this look like seashells in the sand. Nautical accents like starfish, coral, and shells will help lighten up this look; candles and fire features will give it modern sophistication.
Please note that these products represent a sample of top-selling items.
To shop our full line of more than 400 name-brand manufacturers, please contact a Design Consultant.