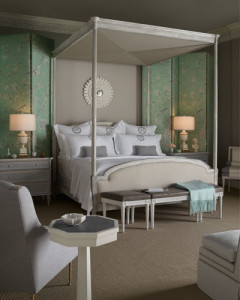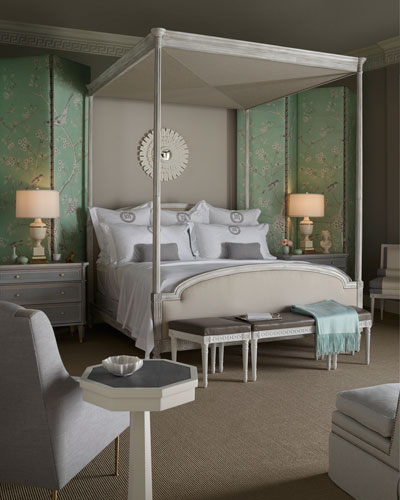 As we prepare for the spring furniture market, I find myself looking back on some recent successes from last year's trip to High Point.
Chaddock's new collection, Mary McDonald…..
This Los Angeles based, award winning interior designer signed on with Chaddock a year ago and brought her love of timeless and traditional interiors to an American based manufacturer. The forms are complex, softly European, and incredibly sharp. We recently added her Antionette canopy bed to our showroom floor and its just as stunning as we had remembered. As always, Chaddock allows and encourages customization, they offer a plethora of wood finishes, fabric selections, leathers, and trims. You can view the collection online at www.chaddockhome.com , or here on the campus at The Shops at Carolina Furniture of Williamsburg.