Traditional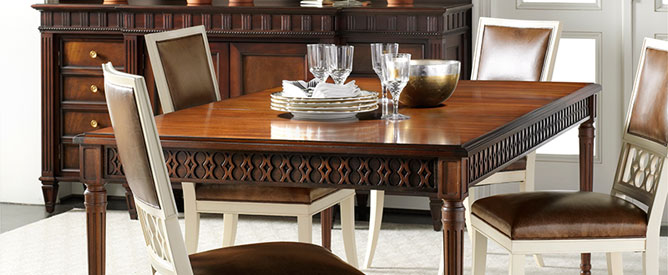 Walk the tightrope line formal and casual. Traditional furniture is sophisticated without being stuffy, and homey with a twist of refined elegance. The linchpin of traditional design is a sense of symmetry and equal weight, both in the bones of a space and the furnishings. Traditional colors are mellow and mannerly including creams, tans, grays and browns, but rich jewel tones, sophisticated pastels, or clear, bright hues can work nicely too.
Please note that these products represent a sample of top-selling items.
To shop our full line of more than 400 name-brand manufacturers, please contact a Design Consultant.